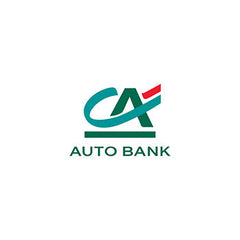 About
CA Auto Bank is the digital bank specializing in sustainable mobility. Operational in 18 countries, it combines a wide range of financing, rental and mobility services with innovative and flexible banking products.
We combine a century of experience and success with the strength and driving vision of the Crédit Agricole Consumer Finance Group. Our blend of tradition and innovation enables us to aim for ambitious goals: to become one of the leading independent players in auto, rental, and mobility financing. Our reach extends to every sector, from automotive to motor vehicles, to leisure, to marine, to agriculture, to light and heavy commercial vehicles, but always with a strong focus on green mobility.
We bring nearly 100 years of experience in car and rental financing on the road to green mobility. Our goal is to democratize sustainable mobility. We want to enable everyone to experience eco-driving, especially electric driving. "Sustainability" for us means taking care of both the Planet and People. It is this approach with which we support our customers, constantly to meet their expectations.